autor:
(c) 2010 Shon Shampain for Zen Cows Go Mu, http://www.zencowsgomu.com/.
Channels calculates the high / low channel in which price action has been moving. The number of candles is considered is a parameter. This indicator is a precursor to the ChannelBalance indicator.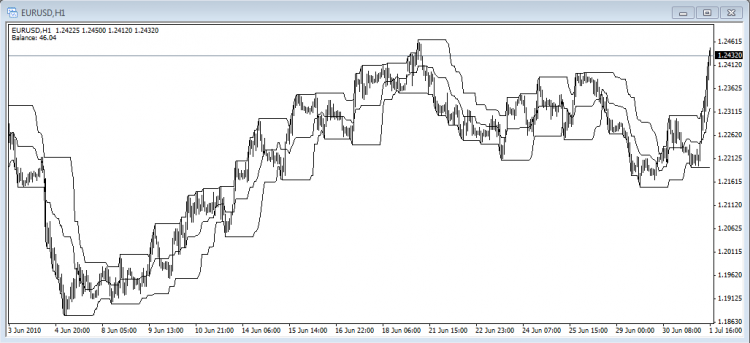 MT4 pokazatelji – Preuzmite uputstvo
Channels
–
indicator is a Metatrader
4 (MT4) Indikator a suština indikator forex je transformacija karton podataka povijesti.
Channels
–
indicator provides for an opportunity to detect various peculiarities and patterns in price dynamics which are invisible to the naked eye
.
Na osnovu ovih informacija, trgovci može se pretpostaviti daljnje kretanje cijena i prilagoditi svoju strategiju u skladu s tim.
How to install Channels – indicator.mq4?
Download Channels

–

indicator.mq4

Copy Channels

–

indicator.mq4 to your Metatrader Directory

/ stručnjaci / pokazatelji /
Pokrenite ili ponovo pokrenite Metatrader Client
Odaberite Chart i rok gdje želite testirati svoje pokazatelj
Pretraživanje "Custom Pokazatelji" u svojoj Navigator najviše ostalo u vašem Metatrader Client

Right click on Channels

–

indicator.mq4

Pričvrstite na grafikon
Promijenite postavke ili pritisnite OK

Indicator Channels

–

indicator.mq4 is available on your Chart
How to remove Channels – indicator.mq4 from your Metatrader 4 Grafikon?
Odaberite Chart gdje je pokazatelj programa na vašem Metatrader Client
Desni klik u Chart
"Indikatori list"
Odaberite Indikator i brisanje
MT4 pokazatelji Preuzimanje ispod: