Indicator T3.Lnx. It uses signalsHeiken Ashi.

For the indicator to work, you should place files T3Series.mqh and PriceSeries.mqh into directory MetaTraderexpertsinclude.

Heiken Ashi#.mq4 should be placed in directory MetaTraderindicators.
ulaza:

T3Period= 14; // averaging period of T3Bollinger Bands
MA_method=0; // averaging method
MA_Smooth=20; // smoothing depth of the obtained Moving Averages
Bands_Smooth=20; // smoothing depth of the obtained Bollinger Bands
Smooth_Curvature=100; // smoothing parameter ranging from -100 u +100; it affects the transition quality;
Bands_Shift=0; // indicator's shift along the time axis
Input_Price_Customs=0; // selecting prices the indicator is calculated on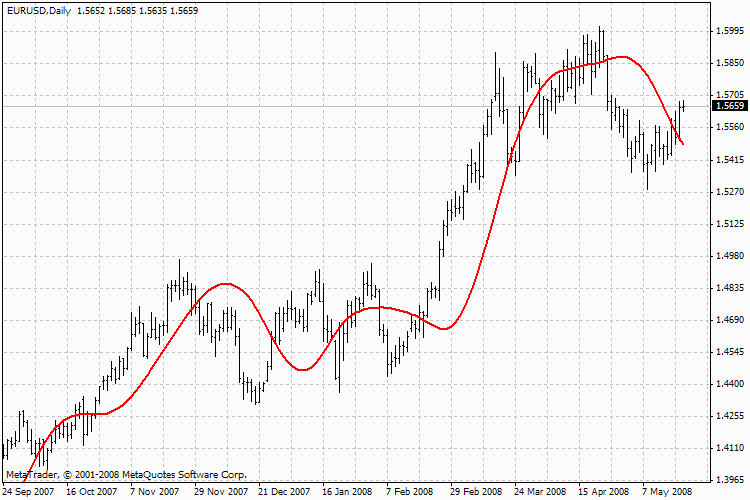 MT4 pokazatelji – Preuzmite uputstvo
T3.Lnx
– indikator je Metatrader 4 (MT4) Indikator a suština indikator forex je transformacija karton podataka povijesti.
T3.Lnx
– Indikator pruža priliku za otkrivanje različitih osobenosti i obrazaca u dinamici cijena koji su nevidljivi golim okom.
Na osnovu ovih informacija, trgovci može se pretpostaviti daljnje kretanje cijena i prilagoditi svoju strategiju u skladu s tim.
How to install T3.Lnx – pokazatelj.mq4?
Download T3.Lnx

– pokazatelj.mq4

Copy T3.Lnx

– indicator.mq4 u vaš Metatrader direktorij / stručnjaci / pokazatelji /
Pokrenite ili ponovo pokrenite Metatrader Client
Odaberite Chart i rok gdje želite testirati svoje pokazatelj
Pretraživanje "Custom Pokazatelji" u svojoj Navigator najviše ostalo u vašem Metatrader Client

Right click on T3.Lnx

– pokazatelj.mq4
Pričvrstite na grafikon
Promijenite postavke ili pritisnite OK

Indicator T3.Lnx

– Indikator.mq4 je dostupan na vašem grafikonu
How to remove T3.Lnx – pokazatelj.mq4 iz vašeg Metatrader-a 4 Grafikon?
Odaberite Chart gdje je pokazatelj programa na vašem Metatrader Client
Desni klik u Chart
"Indikatori list"
Odaberite Indikator i brisanje
MT4 pokazatelji Preuzimanje ispod: