Giving you the ability to see your favorite Moving Average time frame on ANY time frame chart.
Thank you for reading this post, don't forget to subscribe!
This indicator will help define MA (Moving Average) for one specified time frame only.
When timeframe changes, this indicator automatically adjusts its setting to new timeframe if possible. The idea is "I just want to see how MA(8) from H1 when I am currently on M15" or "I just want to see how MA(100) from M15 when I am currently on H4" .
Example:
We want to see how MA(8) locked for H1 to other timeframe, especially for lower timeframes, such as M15, M30, M5, or even larger timeframe H4.
H1: MA(8) —> M15: MA(32) —> M30: MA(16) —> M5: MA(96) —> H4: MA(2)
To do this, we bound MA to H1 timeframe with this setting :
MATF = 60 (see notes on parameter)
MAPeriod = 8
Input parameters:
MALock(8) on H1 (thin red line) compared with normal MA(8) before switching timeframe: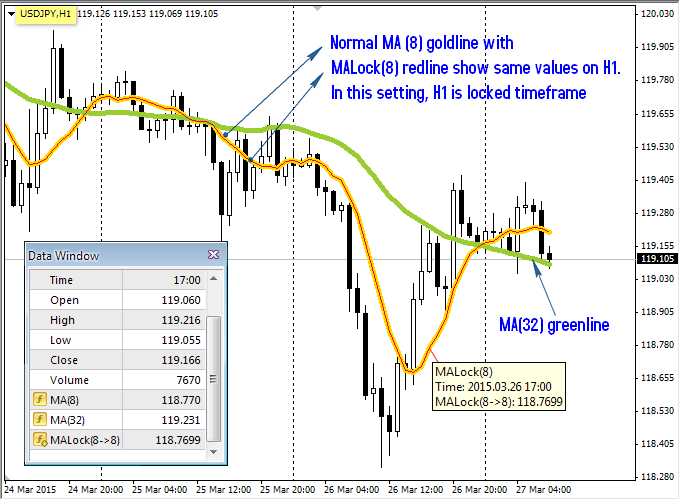 MALock(8) H1 (thin red line) on M15 compared with normal MA(32).
MALock automatically becomes MA(32):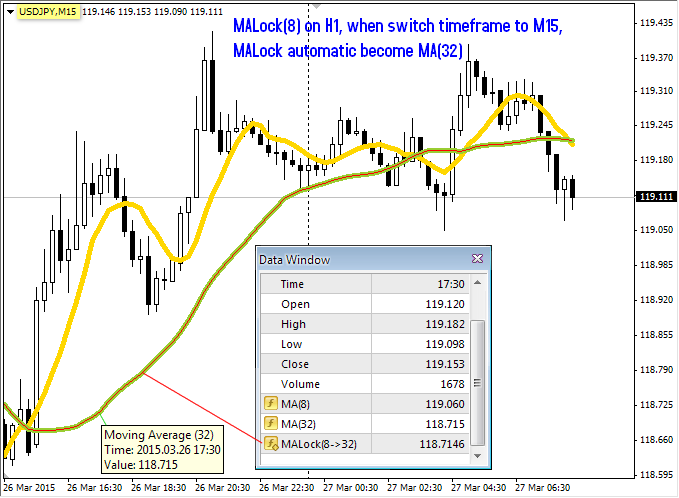 MALock(8) H1 on M30 (equal to MA(16)):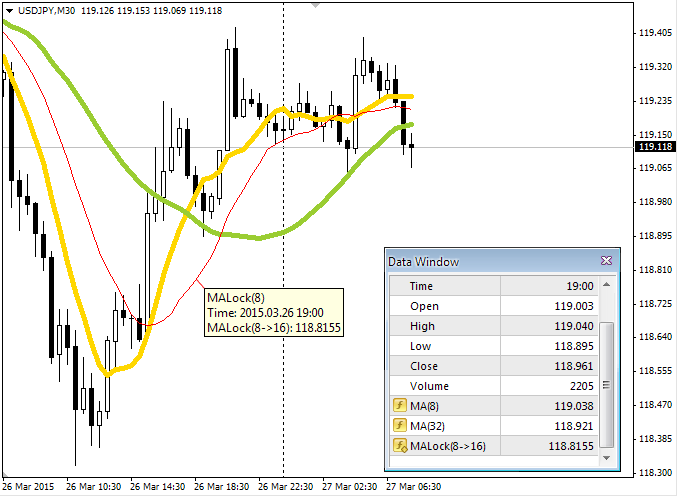 MALock(8) H1 on H1 and H4: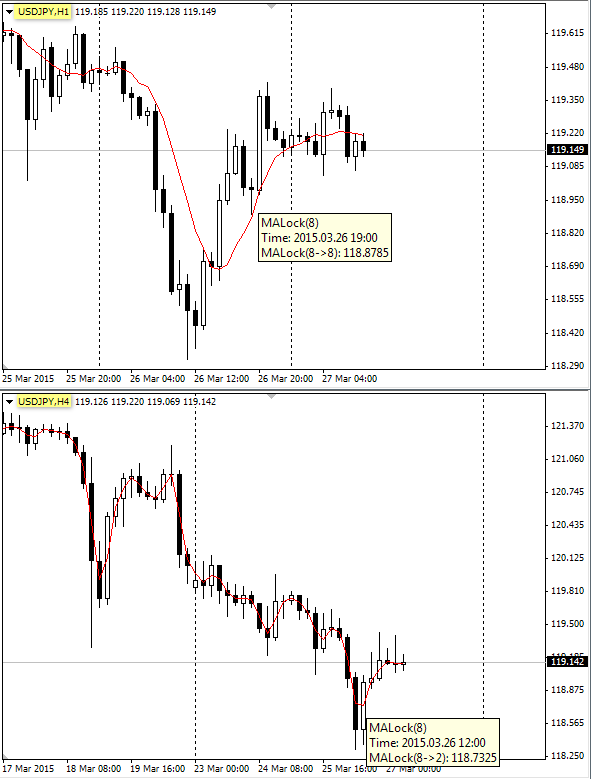 2 MALock: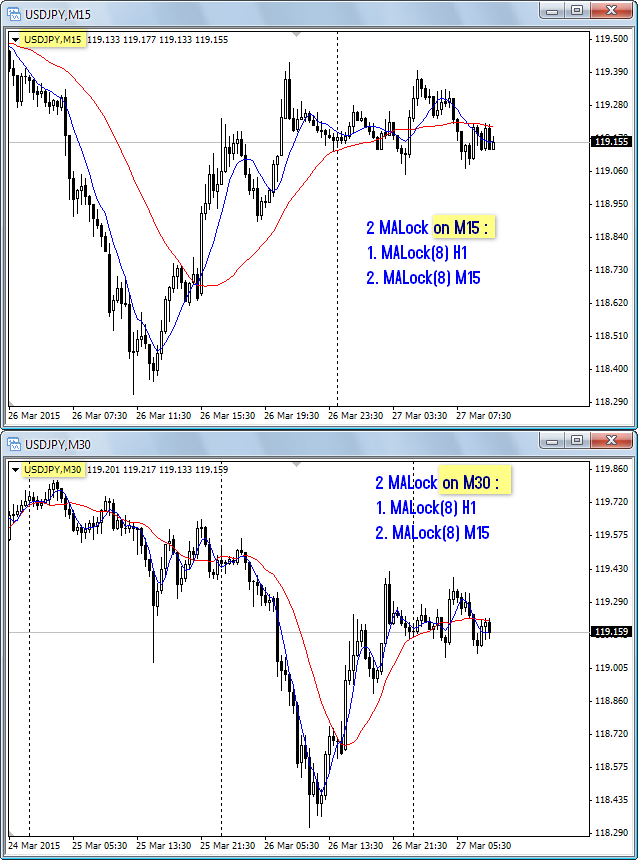 MT4 Indicators – Download Instructions
MA Lock is a Metatrader 4 (MT4) indicator and the essence of the forex indicator is to transform the accumulated history data.
MA Lock provides for an opportunity to detect various peculiarities and patterns in price dynamics which are invisible to the naked eye.
Based on this information, traders can assume further price movement and adjust their strategy accordingly.
How to install MA Lock.mq4?
Download MA Lock.mq4
Copy MA Lock.mq4 to your Metatrader Directory / experts / indicators /
Start or restart your Metatrader Client
Select Chart and Timeframe where you want to test your indicator
Search "Custom Indicators" in your Navigator mostly left in your Metatrader Client
Right click on MA Lock.mq4
Attach to a chart
Modify settings or press ok
Indicator MA Lock.mq4 is available on your Chart
How to remove MA Lock.mq4 from your Metatrader 4 Chart?
Select the Chart where is the Indicator running in your Metatrader Client
Right click into the Chart
"Indicators list"
Select the Indicator and delete

MT4 Indicators Download below: