Whatever you trade, this indicator allows to create custom signals to match, on any time frame.
Thank you for reading this post, don't forget to subscribe!
Signal Candles indicator lets you filter candles by your predefined criteria (direction, minimum size, upper tail to candle ratio, lower tail to candle ratio etc) and get alerts when such candles appear on the chart.
Features
Email, Push and Alert notifications.
Ability to enable/disable each alert type separately.
Thorough candle property filter.
Draws buy and sell signals on the chart.
Doesn't repaint.
Inputs
minimum_candle_size_hl_points – Minimum Candle Size in Points (High – Low).
minimum_body_to_candle_ratio – Minimum Candle Body to Candle Size Ratio.
s_candle_direction – Candle Direction (Sell Signal).
s_minimum_upper_tail_ratio – Minimum Upper Tail to Candle Size Ratio (Sell Signal).
s_minimum_lower_tail_ratio – Minimum Lower Tail to Candle Size Ratio (Sell Signal).
b_candle_direction – Candle Direction (Buy Signal).
b_minimum_upper_tail_ratio – Minimum Upper Tail to Candle Size Ratio (Buy Signal).
b_minimum_lower_tail_ratio – Minimum Lower Tail to Candle Size Ratio (Buy Signal).
Alerts – Enable Alerts.
Email – Enable Email Notifications.
Push – Enable Push Notifications.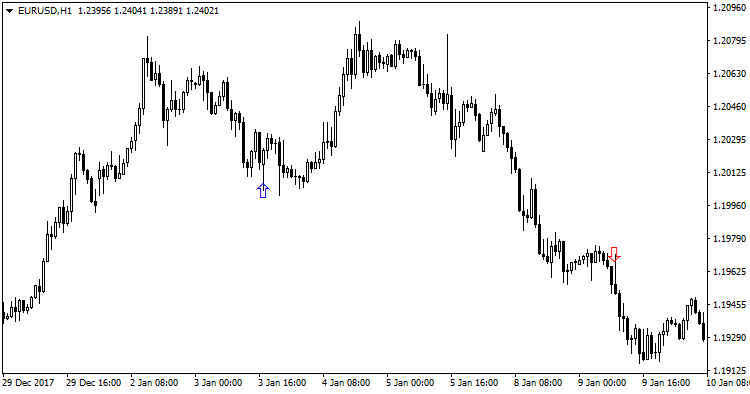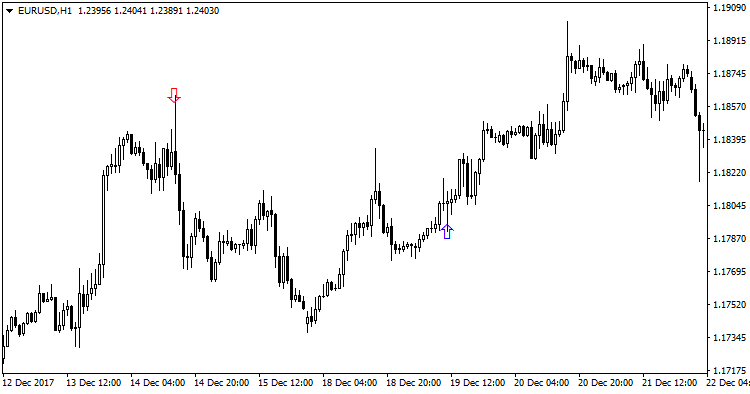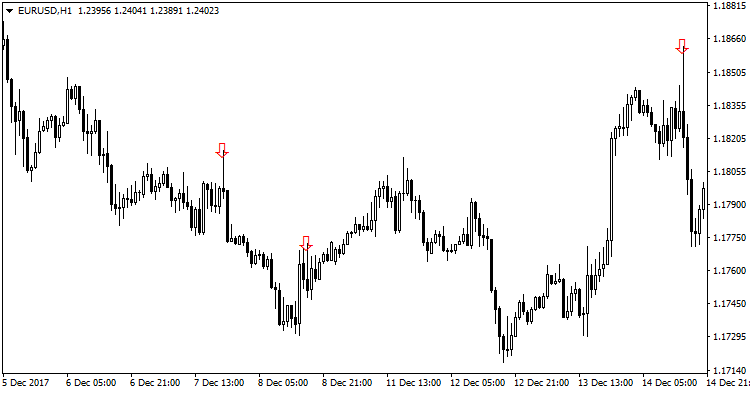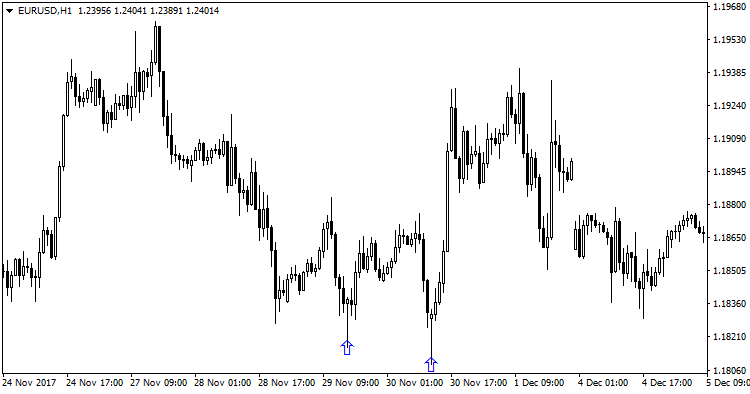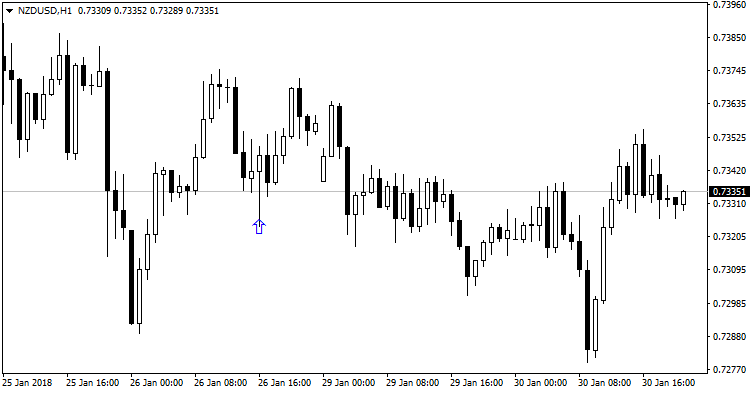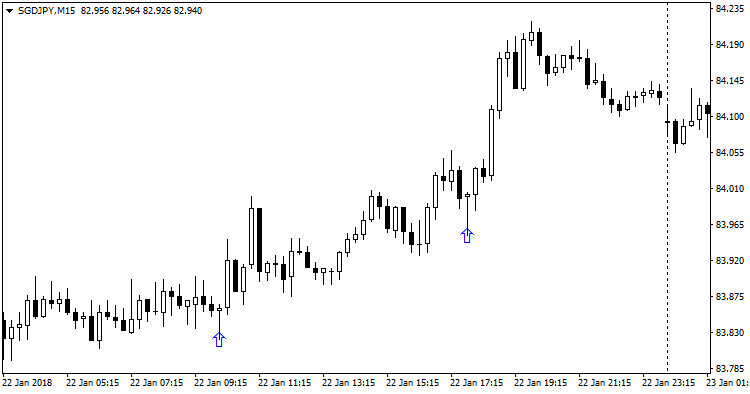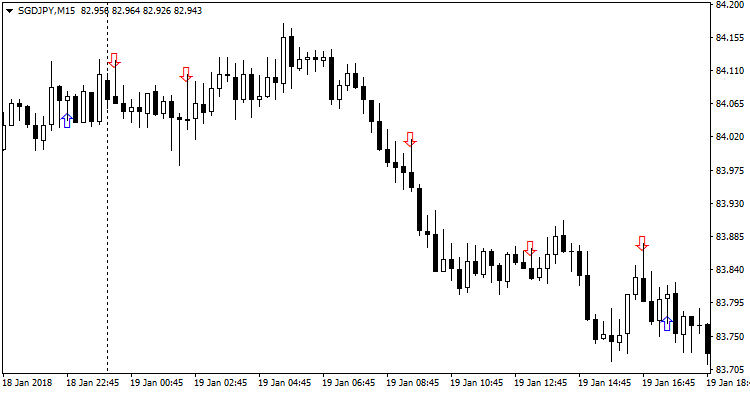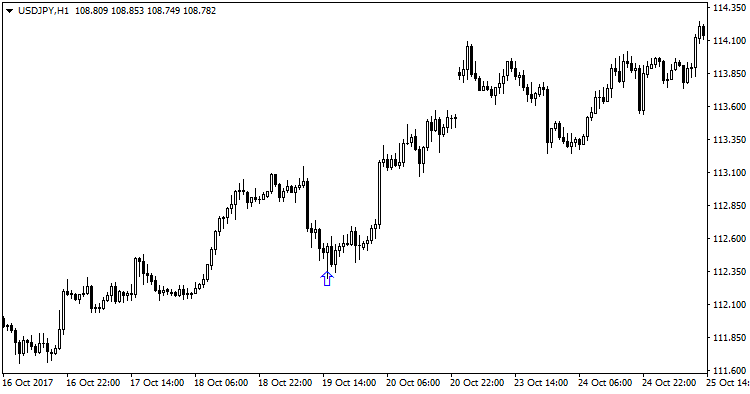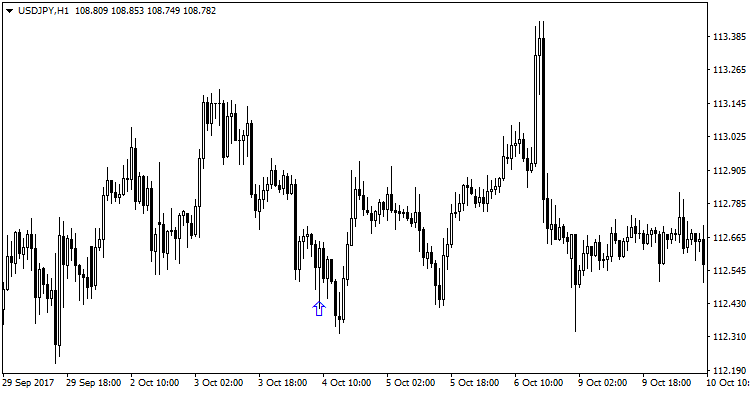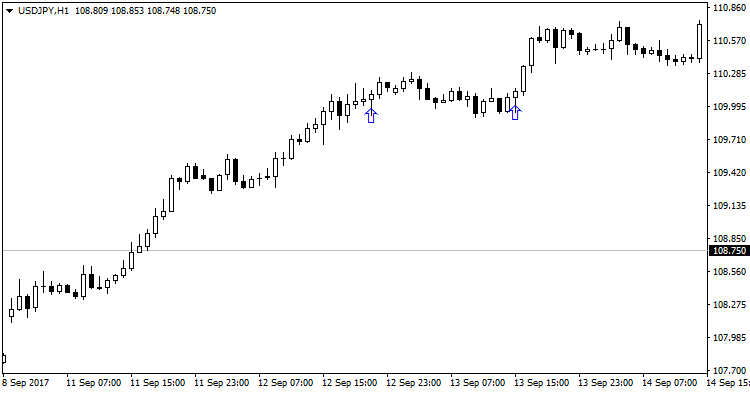 MT4 Indicators – Download Instructions
Signal Candles is a Metatrader 4 (MT4) indicator and the essence of the forex indicator is to transform the accumulated history data.
Signal Candles provides for an opportunity to detect various peculiarities and patterns in price dynamics which are invisible to the naked eye.
Based on this information, traders can assume further price movement and adjust their strategy accordingly.
How to install Signal Candles.mq4?
Download Signal Candles.mq4
Copy Signal Candles.mq4 to your Metatrader Directory / experts / indicators /
Start or restart your Metatrader Client
Select Chart and Timeframe where you want to test your indicator
Search "Custom Indicators" in your Navigator mostly left in your Metatrader Client
Right click on Signal Candles.mq4
Attach to a chart
Modify settings or press ok
Indicator Signal Candles.mq4 is available on your Chart
How to remove Signal Candles.mq4 from your Metatrader 4 Chart?
Select the Chart where is the Indicator running in your Metatrader Client
Right click into the Chart
"Indicators list"
Select the Indicator and delete

MT4 Indicators Download below: